THE HODGES TEAM
YOUR TRANSPORTATION EXPERTS
Hodges Westside Truck Center is home to upfront and honest people who know the industry inside and out. We provide quality service and assistance for customers wherever they are, whether that's down the street or across the country.
OFFICE STAFF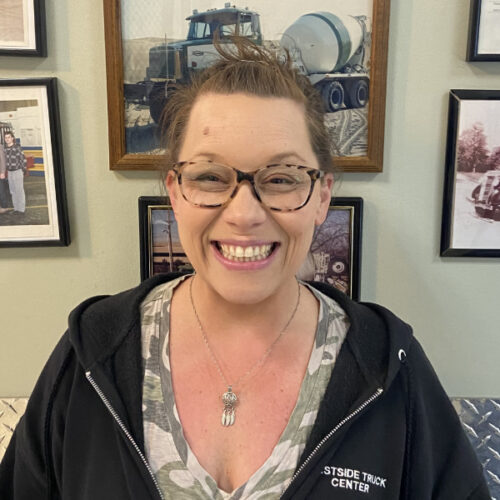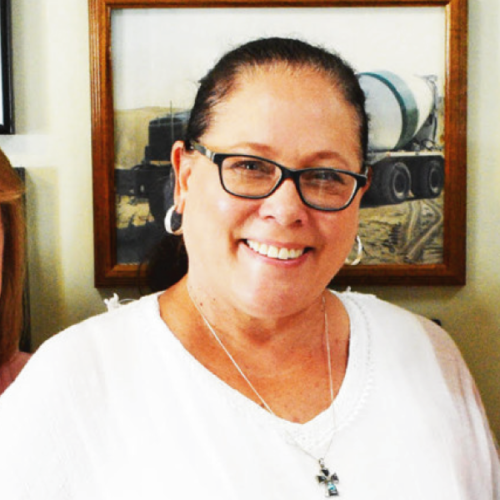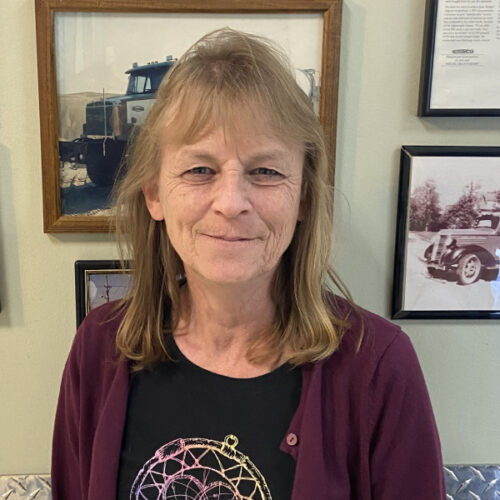 Office Manager
Nicole Porreca
Nicole Porreca began working part-time with Hodges Westside Truck Center and Ed Hodges Trucking in 2003. She transitioned to a full-time position on the HWTC staff in 2007 and has been with the business ever since. Nicole has handled multiple duties throughout her time with us, moving up from filing and answering phones to handling licenses, titles, and other important finances.
Joined the Hodges team in 2003
Experience: Office administration, vehicle titles, financing
Office Staff
Kim Neurock
Kim Neurock took up part-time hours with Hodges Westside Truck Center before eventually taking a more active role in the HWTC front office, handling accounting duties, managing payroll, and learning new skills each day. As a part of our office team, she feels that everyone truly cares about the customers who walk through our doors.
Joined the Hodges team in 2013
Experience: Accounting, payroll
Office Staff
Dawn Faber
Dawn Faber started at the Elburn dealership before transitioning to the Marengo dealership. She handles filing duties, cost sheets, customer invoices, customer payments, rental truck documentation, and scheduling.
Joined the Hodges team in 2018
Experience: Filing, invoicing, billing, truck rentals
SALES AND CUSTOMER SERVICE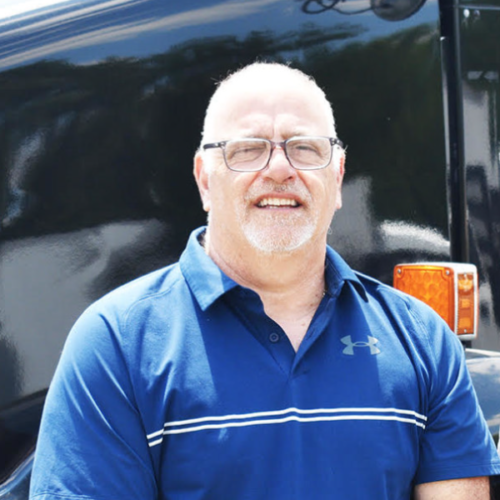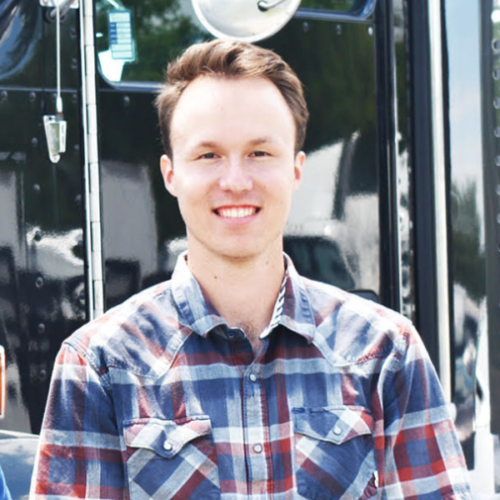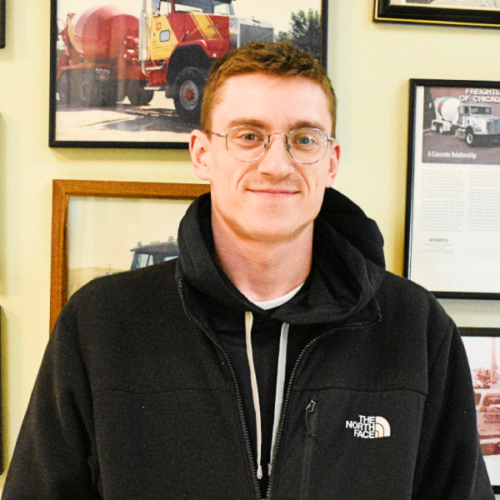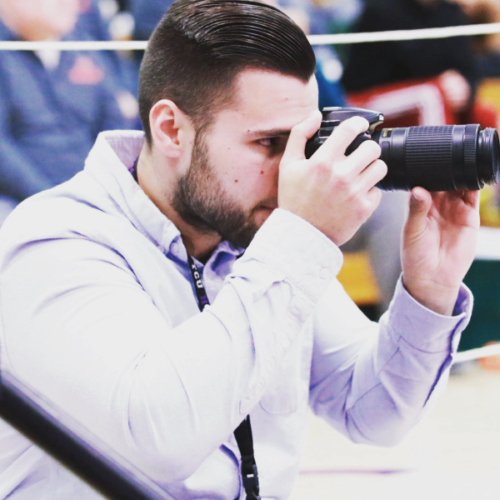 Sales Manager
Dave Neurock
Dave Neurock started his sales career in the early 1980s, selling used cars at Marquette Park Chrysler in Chicago. He later worked his way up to finance manager to general manager before leaving to open his own used car dealership. After five years running his business and three years in corporate sales for Korean car manufacturer Daewoo, Dave came aboard the Westside Truck Center staff.
Joined the Hodges team in 1998
Experience: 30 years in automotive sales, corporate sales at Daewoo
Sales Coordinator
Derik Van Hoose
Derik Van Hoose joined our team in 2015, spending roughly one year with the parts department before transitioning into a lead sales position in 2016. He began managing our online inventory and quickly realized his passion for sales. Van Hoose, whose father has been a truck driver for over 30 years, established himself early on with his marketing expertise and success in used parts sales.
Joined the Hodges team in 2015
Education: Elmhurst University
Service Writer
Tanner Mortensen
Marengo native Tanner Mortensen provides customer assistance and ensures all truck jobs are completed safely and effectively. He regularly collaborates with our diesel technicians and service managers to serve a variety of customer and shop needs. Tanner has earned multiple roles at HWTC, including driving the parts truck and working behind the parts counter at our Marengo dealership.
Joined the Hodges team in 2018
Experience: Customer service, parts acquisition, and delivery
Social Media Manager
Russ Hodges
TRUCK SERVICE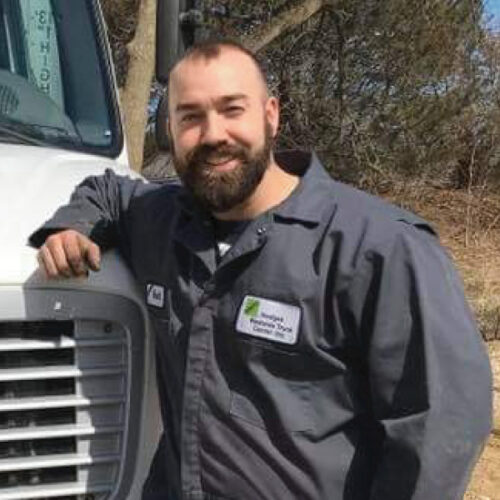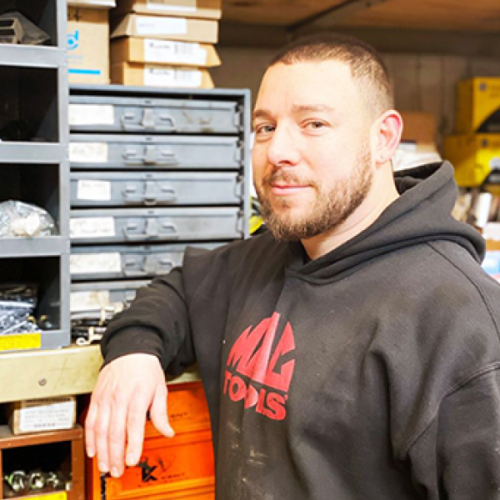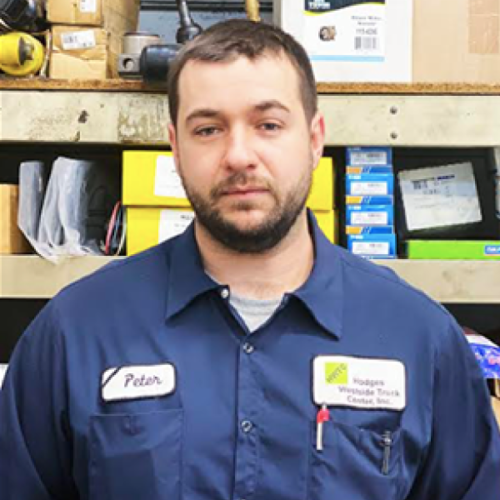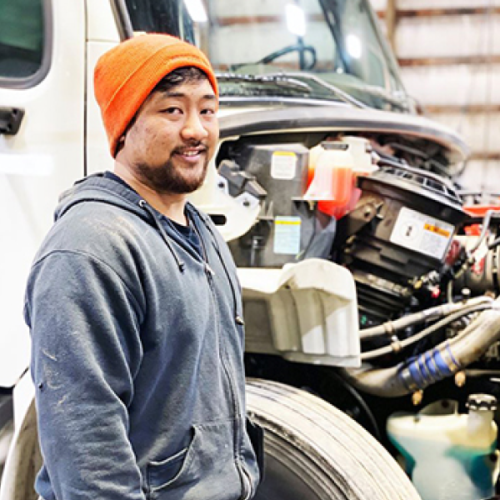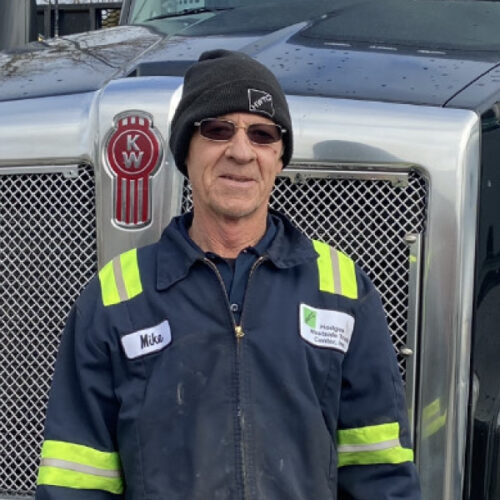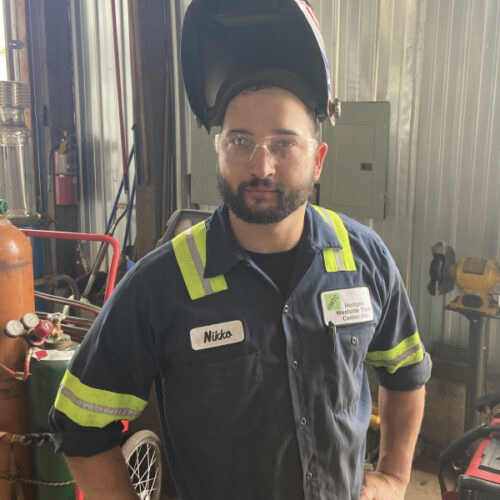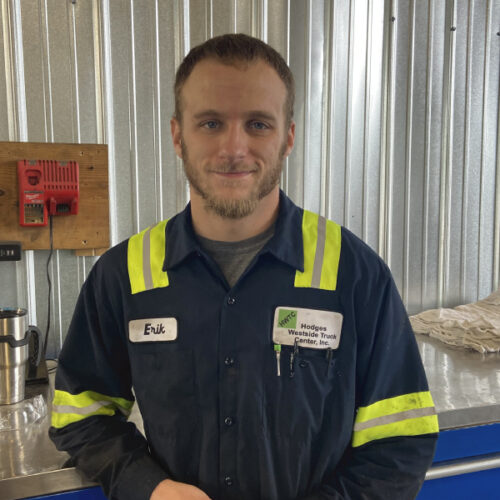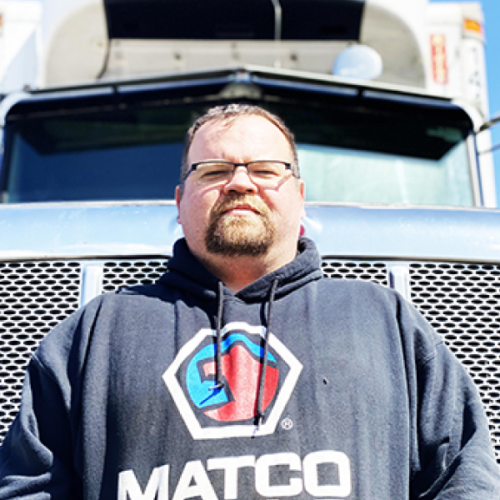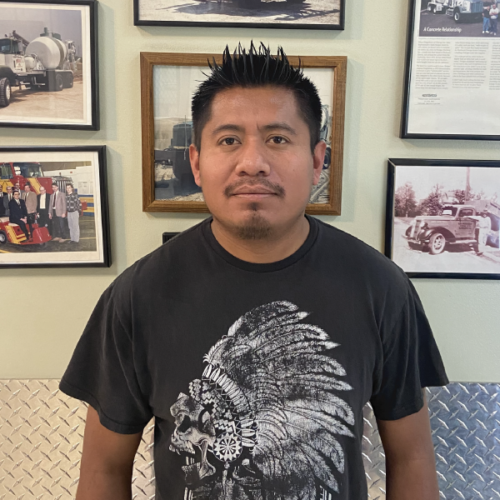 Service Manager
Brett Alexander
Remote Service Manager
Steven DeMarco
While serving with the U.S. Army, Steven DeMarco took on multiple responsibilities. He learned vital skills that have helped him transition to a multifaceted role with Westside Truck Center. With over ten years of automotive experience under his belt, he began working in our Parts Department before eventually earning a leadership position in our Service Department.
Joined the Hodges team in 2015
Experience: U.S. Army Veteran (2010-14)
Technician
Peter Barrios
Peter Barrios is a veteran of the U.S. Army and was assigned to the same fleet as a diesel mechanic, Elery Dragon. He earned a leadership position during his service, where he developed his management skills and an undeniable willingness to learn. Peter continuously works on new skills, which has allowed him to take on multiple responsibilities in the shop.
Joined the Hodges team in 2019
Experience: U.S. Army Veteran (2014-17)
Technician
Elery Dragon
Hometown hero Elery Dragon grew up in Marengo before serving in the U.S. Army. As an infantryman, Elery felt he had few skills he could utilize outside of the military. He soon realized that his learned skills in communication and teamwork were well suited for an automotive career.
Joined the Hodges team in 2019
Education: Diesel Technology, Pike Peaks Community College in Colorado
Experience: U.S. Army Veteran (2014-17), Firestone, diesel mechanics
Technician
Mike Massingill
Technician and Lead Fabricator
Nikko Laudicina
Fabricator Nikko Laudicina came to HWTC with nearly 15 years of experience in the field. As a graduate of the Ford apprentice program, he brings a unique perspective to our dealership. He has a true love for automotive engineering and builds cars in his spare time.
Joined the Hodges team in 2019
Experience: Ford, welding
Technician and Fabricator
Erik Sullivan
Head foreman Erik Sullivan started off as our shop apprentice. He later became a certified mechanic, and later moved onto truck maintenance and repair. Now, he has added diagnostics to his list of skills and repairs everything from engines to emissions equipment.
Joined the Hodges team in 2015
Education: Diesel Power Technology, Kishwaukee College
Experience: Diesel mechanics, MACS AC & Refrigeration, Cummins Mid-range Engine Repair
Reefer Technician
Bob Pyzik
Bob Pyzik joined our team with roughly a decade of mechanical experience, including seven years working on reefer trucks. He also spent 15 years as a spotter for Frozen Foods Express, where he worked alongside a mechanic who taught him about reefer repairs and maintenance. He is responsible for performing routine maintenance and necessary repairs on new and existing trucks.
Joined the Hodges team in 2020
Experience: Reefer mechanics, Frozen Foods Express
Technician
Rogelio Carranza
PARTS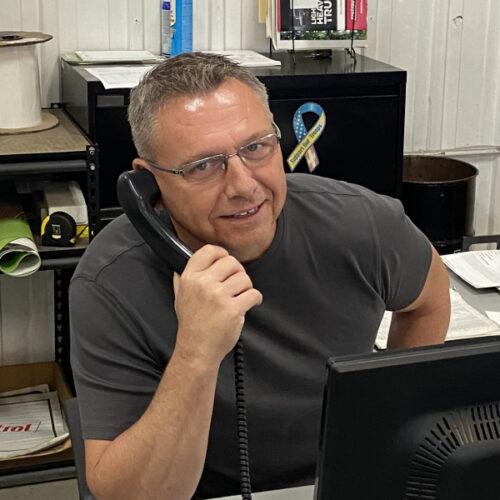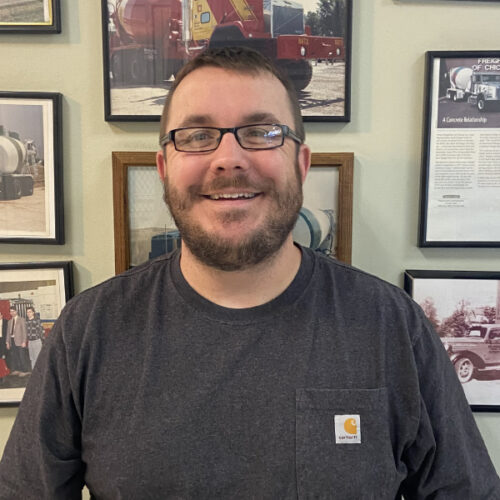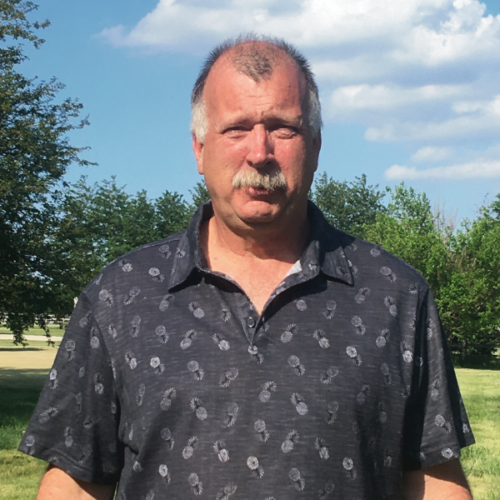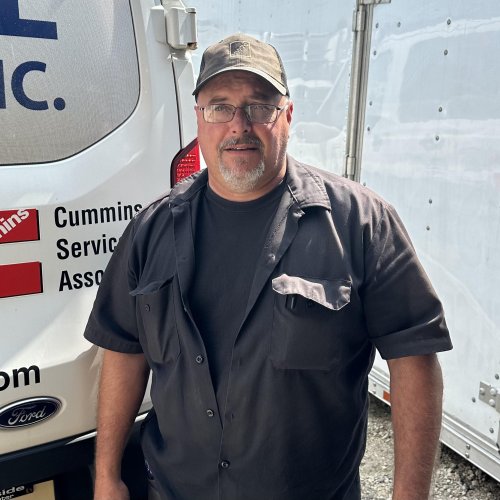 Parts Manager
Mitch Bittenbender
Parts Sales
Ben Fish
Marengo native Ben Fish joined the Hodges team as a mechanic. He worked in the shop for 13 years, spending two as a service manager. Ben has since transitioned into our Parts Department and has taken on service coordination, subletting, and inventory management responsibilities.
Joined the Hodges team in 2004
Education: Certified Advanced Automotive Technician, McHenry County College
Experience: Refrigeration Handling certificate, Cummins and Bendix Air Brakes courses